March 2007 News Archives
---
NYU Garden Shop Still Looking for Student Workers
The NYU Garden Shop, that fantastic two person staff that does all the flower plots around NYU, is looking for up to
six
new student workers, with the option to start immediately, or if still available, in the future. The Garden Shop is one of the most environmentally progressive sectors at NYU, using organic and sustainable techniques with native plant species. Email
George Reis
, the way cool Garden Shop Manager, for inquiring about the jobs.
Tuesday, March 27, 2007
---
Earth Week Page Updated!
The
Earth Week
page is finally updated with the final information on the upcoming EW festivities. This will be by far the biggest EW of all NYU time so be sure to check out the plethora of events.
Saturday, March 24, 2007
---
EM tip: Eating Out?
Want to eat out but don't want to feel wasteful? Try the best "chicken" sandwich you will ever have at
Red Bamboo
(w4th btw MacDougal & 6th), the vegan pizza at Cafe Viva (2nd Ave btw 11 & 12), the vegan homey
Angelica Kitchen
(12th St btw 1 & 2 Ave) or for something slightly more upscale, the
Blue Hill
(Washington Place btw Washington Sq West & 6th), which serves dishes prepared from all local foods.
Friday, March 23, 2007
---
Meatout Uptown 3/22
Industrial food production, and specifically factory meat farming, uses similar amounts of oil as transportation. Celebrate the Great American Meatout on 3/22 from 7:30-9:30pm at the Church of St Paul and St. Andrews, 86th & West End Ave. There will be speakers and free vegetarian food. Download the flyer
here
.
Sunday, March 18, 2007
---
Kimmel Hosts Another PlaNYC Meeting 3/19
It's early, but at 8:30am in E&L PlaNYC is having an open conference on the energy future for the city. Along with NYU, Baruch, Pratt, The New School, and Columbia are also participating. Ashok Gupta, from the NRDC, will be the moderator. The panelists are Douglas Durst of the Durst Organization, John Gilbert of NY Building Congress, Steve Hammer of Columbia, and David Manning of Keyspan. The panel will last until 10:30 and if you would like to reserve a space, RSVP to
info@planyc.nyc.gov
.
Friday, March 16, 2007
---
Jeremy Friedman Hired to the Sustainability Task Force
The recent Gallatin graduate Jeremy Friedman has been hired as the project administrator for the Sustainability Task Force. Jeremy's concentrations are in environmental values and public policy and he is famous throughout environmental circles for being a founder of Green Arch. He's already been deep into the Sustainability Task Force during last semester, and after a short hiatus, he's ready to get paid for it.
Friday, March 16, 2007
---
Updated LI Hiking Trip Info on the Events Page
We've finally put down the details about our hiking trip out to Long Island this coming Saturday April 21. It's so great you will not want to not come.
Monday, March 12, 2007
---
Administrative Management Council to show Inconvenient Truth 4/19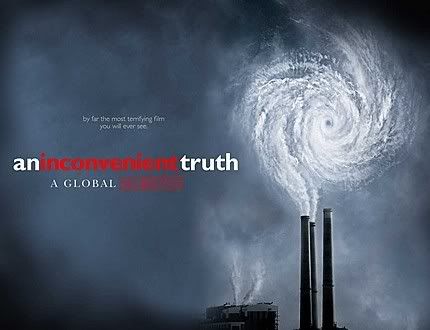 To quote their release: "In support of the NYU's commitment to sustainability and developing a Green Action Plan for the University Community, The NYU Administrative Management Council cordially invites you to a screening of the Academy Award winning documentary An Inconvenient Truth featuring Al Gore. There will be a brief Q&A with Dale Jamieson, Professor of Environmental Studies and Philosophy of the Steinhardt School of Cultural, Education and Human Development. A Reception will follow." Sounds like a plan. There are many
Inconvenient Truth
screenings coming up and you should be sure to check out one of them. The showing is on Thursday April 19 at 5:30pm in 721 Broadway (the Tisch building) room 006. There is limited seating and RSVP is required to
amc.info@nyu.edu
Monday, March 12, 2007
---
EM to be at SCRC club fair 3/22
SCRC (Students Creating Radical Change) is having their
Radical Club Fair
in Kimmel 802 from 12-4pm on March 22. Earth Matters, the environmental juggernaut, will be on hand to spread awareness and sustainable ideas. This will be a great intra-NYU networking event for clubs.
Thursday, March 8, 2007
---
Lots of Blue Shirts=Sea of People April 14
The Sea of People project is part of the national
Step it Up 2007
campaign against global warming. It is part massive rally, part participatory installation, and all blue. The organizers are looking for 5000 participants in blue to create a human line on the 10 foot elevation point, in simulation of Manhattan under a 10 foot rise in sea level scenario. Sea of People is looking for lots of volunteers and even more participants, so
check out their website
and
email them
to get the whole lo-down.
Wednesday, March 8, 2007
---
Sustainable Gardens Presentation at EM Meeting 3/27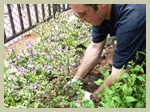 The NYU Garden Manager George Reis will do his presentation on sustainable gardening at NYU at the next general meeting on March 27. The show is titled: Making NYU a National Model for Sustainable Urban Campus Gardening and Organic Land Care, or, NYU Gardening: Putting the Green back in Greenwich Village, or, NYU Gardening: From Oxymoron to Oxydendrums (and other nice plants). Any will do and EM is very excited to hear about what the
garden shop
has been up to and how we can help in the spring.
Tuesday, March 6, 2007
---
Kimmel Hosts Mayor's PlaNYC Town Hall March 12
NYC is projected to add one million people in the next 25 years. That's more people than live in San Francisco. The mayor's office is holding town hall meetings around the city to get New Yorkers' inputs about how we should invest in the infrastructure of the city, this includes parks, subways, and neighborhoods, etc.
Download the press release here
. The town hall conversation will be Monday March 12 at 6pm in the Rosenthal Pavillion, 10th floor of Kimmel. If you would like to attend, please RSVP to
info@planyc.nyc.gov
Tuesday, March 6, 2007
---
SEAL Sheds Light on Green Scare
Students for Education and Animal Liberation along with the Program Board are hosting
Green Scare
on Wednesday, March 7 in Kimmel 909 at 12:30pm. The event will feature the award-winning journalist Will Potter in addition to the executive director of the National Lawyers Guild, Heidi Boghosian. The speakers will discuss first amendment rights, free speech, and address the how the government's prosecutors are throwing the book at activists in their effort to label animal rights and environmental activists as terrorists. It is free and refreshments will be served.
Sunday, March 4, 2007
---
NYU Garden Shop Puts Up New Website
The NYU Garden Shop has updated their website with some nice pictures of flowers and great horticultural links. There are updates about the ongoing gardening improvements, complete with pics!
Click here
to check it out.
Sunday, March 4, 2007
---
Objectivist Club Loses Their Dictionary
Next Tuesday 3/6 at 7pm (before MOVIE NIGHT) the objectivist club is holding an event titled
A Convenient Lie: The Pseudo-Science Behind Global Warming Hysteria
. No joke. They are even including a Fox News Commentator in the panel discussion. The event will be in Kimmel E&L, and they may need it to hold all the angry moderates in attendance. In apparent attempt to make the irony even juicier, the Objectivist club is giving away $200 in gas cards "to encourage support and appreciation for the oil industry."
Thursday, March 1, 2007