January/February 2007 News Archives
---
Gallatin kids at it again: Panel Discussion and Non-Profit Fair
On Thursday, March 8 at 7pm in Kimmel 802, Gallatin Student Council and the Gallatin Consciousness are collaborating on an event with the Mayor's Volunteer Center of NYC. "Environmentalism in NYC" is designed to inspire and facilitate action by providing the community with knowledge about New York City's ecological challenges and the necessary connections to put theory into practice. Following a panel discussion that will feature NYU faculty and students, a "non-profit fair" will break out and everyone in attendance will be able to meet with representatives from non-profit organizations in New York City that focus on the environment and sustainable development. This event will provide an excellent opportunity for the NYU community and the NYC's environmental movement to make valuable connections, get involved, and become educated on these increasingly pressing issues. Refreshments will be served.
Tuesday, February 27, 2007
---
Oxfam brings Rhythm March 1
Oxfam NYU has rounded up a bunch of bands to play the Rosenthal Pavilion at Kimmel on Thursday March 1 from 7pm to 10pm for their event
Rhythms of Social Change
. The group is head long into campaigning for fair trade coffee as one of their social justice (read: environmental responsibility from rich people to poor people) pillars. Bands include Alfa, Kessed, The XYZ Affair and The New Surreal. Doors open at 6:30 and you can get your free tickets at Ticket Central.
Click here
to download the flyer.
Sunday, February 25, 2007
---
Think Coffee to petition against new cogen plant
Think Coffee, located at 248 Mercer St and well known for their great support of fair trade coffee, is starting a petition against the planned NYU cogeneration plant to go under Mercer St across from their store. They acknowledge the environmental benefits of the new plant, which will be twice as efficient and take enormous strain off of the local power grid, but are worried about possible disruptions to their business even though NYU will create a new park in the location at completion. Think Coffee wants NYU to build under Gould Plaza, which would require W4th St. to be closed, rather than under Warren Weaver and Mercer, which is wide enough to be kept partially open.
Sunday, February 25, 2007
---
We've got a nifty new CFL counter
borrowed from the website
18seconds.org
(18 seconds being the time it takes to change a lightbulb) that's calibrated to update with purchases of these energy saving bulbs in our area and give cool and enlightening stats while it's at it. It's one scroll down on the side bar--check it out.
Thursday, February 22, 2007
---
The American Museum of Natural History is having a great
four-event series
on environmental topics with distinguished speakers.
Saving Giants: Cutting Edge Science and the Plight of Bluefin Tuna
Tuesday, February 27, 7 pm
Moa's Ark: Conservation Lessons From New Zealand
Thursday, March 29, 7pm
Save the Microbes, Save the World: The Fate of Microbial Life on a Changing Planet
Thursday, April 26, 7 pm, FREE ADMISSION
Small Matters: Microbes and Their Role in Conservation
The Center for Biodiversity and Conservation's Twelfth Annual Symposium
April 26 and 27, 2007, Kaufmann and Linder Theaters, 9 am to 5 pm
The have special pricing for students as long as you get your tix by March 30. For more information on the CBC's programs, visit their
website
.
Wednesday, February 21, 2007
---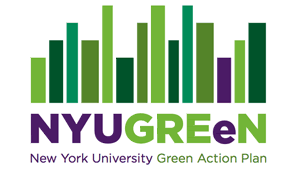 The NYU Green Action Plan Request for Proposals (RFPs) are finally available.
In the RFP, you can
apply for a grant
to create some sort of environmentally themed/sustainable project on campus. The money comes from the GAP's budget. Be on the lookout for a significant awareness campaign in the next few weeks about these RFPs. The deadline is March 8th.
Click here
to download a printable pdf, and
click here
to download an interactive pdf.
Wednesday, February 14, 2007
---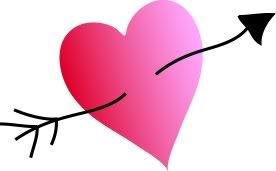 Just in time for Valentine's Day! A
video post on Treehugger
teaches one the art of
finding Green Lube,
because, as they say, "Why spoil the erotic moment and the planet with petroleum-based lubricants when you and yours can get eco-sexy with water-based products?" And they find them right here in SoHo. Please enjoy responsibly what must be the most hiarious post we've yet had.
Tuesday, February 13, 2007
---
The Association for the Advancement of Sustainability in Higher Education
(AASHE)
recently stipulated that all members
must adhere to at least LEED silver
status when constructing new buildings. LEED is the certification program run by the US Green Building Council
(USGBC)
. NYU is not a member of the AASHE, but Aramark is. Go figure.
Monday, February 12, 2007
---
New York Attorney General Andrew M. Cuomo is moving to sue ExxonMobile to expedite the clean-up of the Greenpoint oil spill,
reports the New York Times
. Since it occured in the 1950s, the oil spill under Greenpoint, polluting the Newtown Creek which separates Brooklyn from Queens, has been the biggest oil disaster in the US, bigger than the Exxon Valdez spill in 1989. Exxon agreed in principle to the clean up over 15 years ago but has since been dragging its feet.
Thursday, February 8, 2007
---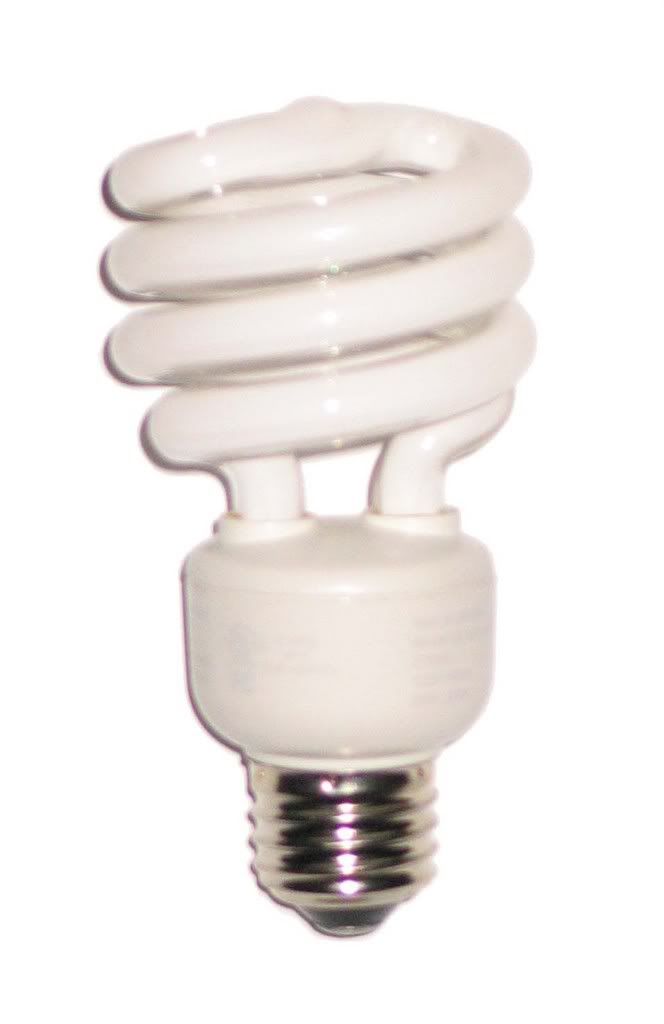 It is always surprising
how much money can be saved
by using energy efficient appliances. Especially in New York, which has rates almost twice as high as the national average. This is a really convienient electricity calculator Excel document prepared by the EPA Energy Star(TM) program. It is pre-filled in to reflect the massive savings from using CFL light bulbs but everything is editable! You can figure out how much it costs to run everything from your Nintendo to your hair dryer.
Click here to download the spreadsheet
.
Tuesday, February 6, 2007
---
Governer Spitzer has introduced a bill to
extend the 5 cent bottle deposit
to water bottles, sports drinks and iced tea. They are currently exempt, so many of them fill up in trash cans while the more valuable cans and soda bottles are harvested. This would be a great boon for recycling, as the deposit has shown in the past to double recycling rates.
Friday, February 2, 2007
---
EM tip:
Recycling can be confusing. When you get stumped, you can check out this
easy recycling cheat sheet
, prepared by the NRDC specially for New York City.
Friday, February 2, 2007
---
The Sustainable Endowments Institute has released their
college sustainability report card
. All in all, they gave NYU a "C", but we received higher grades on Administration, Energy, and Food. To download the one page pdf report
click here
.
Thursday February 1, 2007
---
Our tentative hiking trip to the Delaware water gap will be changed to a trip to the
NY Botanical Garden
on Saturday March 24 or Sunday March 25. Saturday we can get in free in the morning but Sunday may be a better day for availability. Either way Marsela, who has worked there in the past, can get a group of us into the Orchid show sans cost and give us a tour! RSVP to nyu.earthmatters@gmail.com if you are interested, or if you decide that morning you can just show up.
Wednesday January 31, 2007
---
We have an
Earth Week e-board!
Congrats to our very own Julie Goodness, who will be a co-chair and Brittany Osman, who will be treasurer. Nancy Ho will also be a co-chair. Marc Brodeur and Alev Atalay, also from EM will be involved as senior advisors. Domenech Asbun, from Surf Club, will be an event coordinator. Additional event coordinators will be added as events come into being.
Wednesday January 31, 2007
---
Febuary 6 will be our first Movie Night, co-sponsored with the Sierra Club and we will be featuring the
HBO documentary Too Hot Not to Handle
. The movie will start at 8:30pm and of course, we will have pizza. Come check out this critically acclaimed documentary produced by Laurie David (Larry David's wife).
Tuesday Jan 30, 2007
---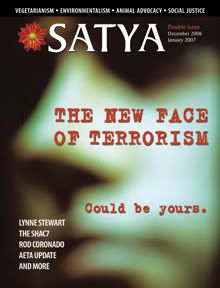 Satya
magazine is looking to expand its pool of contributing writers. If you are interested in writing for the social vegan mag contact Kymberlie@Satyamag.com.
Wednesday Jan 24, 2007
---
This Wednesday from 6:30 to 7:30 pm in Kimmel 914, the university-wide
Food Advisory Board
is holding a town meeting to hear student concerns about the food in the cafes and dining halls on campus. Show up to voice concerns about organics, fair trade and local foods.
Monday Jan 22, 2007
---
The first
Earth Week planning meeting
will be Tuesday January 30 at 7pm in the conference room on the 7th floor of Kimmel. (To get to the conference room, go into the offices and walk all the way to the right.)
Sunday Jan 21, 2007
---
Organic coffee is coming to NYU!
Java City EcoGrounds (located inside of Weinstein Hall), will be serving organic snacks, desserts, and pastries beginning January 16th. Currently, the location serves 100% Fair Trade coffee. EcoGrounds is the only location on campus that is all organic and Fair Trade. In the coming weeks they will be promoting the new menu across the campus and hosting a "Grand Opening" the week of February 5th. In conjunction with the Feb grand opening event, they will be hosting a tasting and giving out coupons. Also, meal plan members can use dining dollars and meal exchange to purchase items at EcoGrounds.
Sunday Jan 21, 2007
---
What an excellent turnout at the first meeting of the semester! Thanks to all who showed up, and bring all your ideas back to the meeting next week.
Tuesday Jan 16, 2007
---
EM tip:
Buy your food at one of NYC's
Green Markets
. There you will get the best local and fresh foods. Of course there are many organic options!
Wednesday Jan 3, 2007